September 3, 2023
Inside the pattern: Camel's garden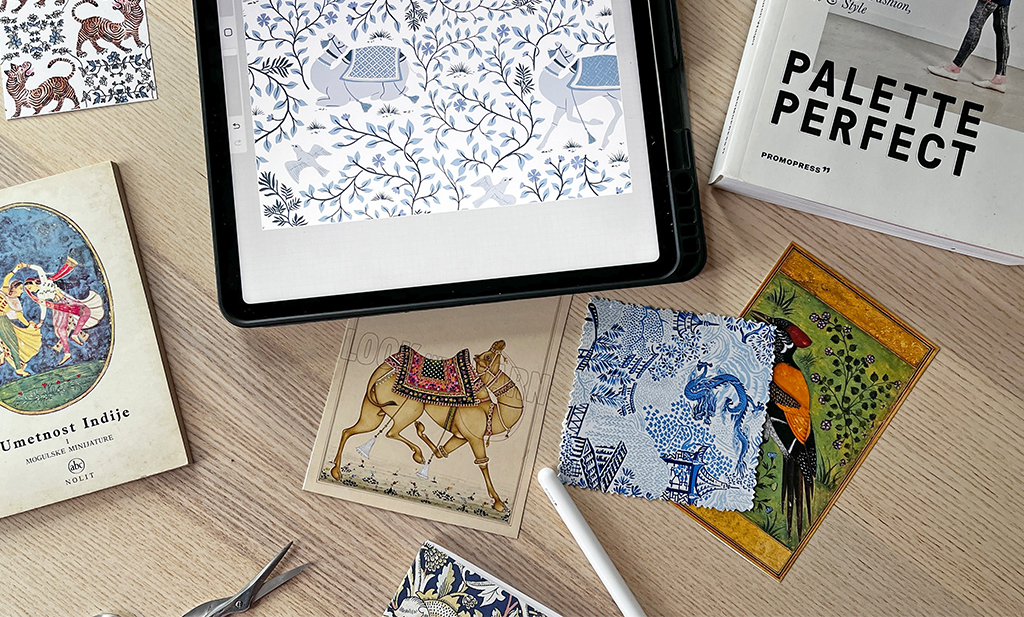 I had this idea of a camel pattern for some time now, so I started researching the internet for some reference photos and inspiration. And this research lead me to the Mughal paintings as the camels are commonly illustrated in Mughal art.
A little about Mughal paintings
Indian miniature painting had existed in various forms since the 9th century, but there was no cohesive vision. Certain styles began to coalesce in the 15th century, but it wasn't until the Mughal Empire was established in 1526 that miniature painting came into its own. Mughal miniatures are a blend of the bold, vivid colors favored by Indian painters; the fine, delicate lines preferred by Persian painters; and a European influence from artists like Albrecht Dürer, brought to India by Jesuit missionaries.
Mughal miniatures were small (many not more than a few square inches), brightly colored, and highly detailed paintings mostly used to illustrate manuscripts and art books. Despite their tiny sizes, they are incredibly precise, with some lines painted using brushes composed of a single hair.
Battles, legendary stories, hunting scenes, wildlife, royal life, mythology, as well as other subjects have all been frequently depicted in paintings.
I love how some of miniatures have outer border stylised with a dense of animals among foliage, usually painted in gold. I wanted to incorporate this detail into my pattern as well, so it seems like the camels are in natural surroundings. Foliage  isn't based on any real flowers, they are just stylised and simplified.
---
Making of
Decided to do this pattern as half drop pattern. In a half drop repeat, the motif repeats perfectly on the vertical line but then drops exactly half of the vertical repeat along the horizontal line. I love half drop pattern as they look more organic and less obvious to the eye. So if you don't want a repeat to be obvious, a half drop repeat is a great tool to use.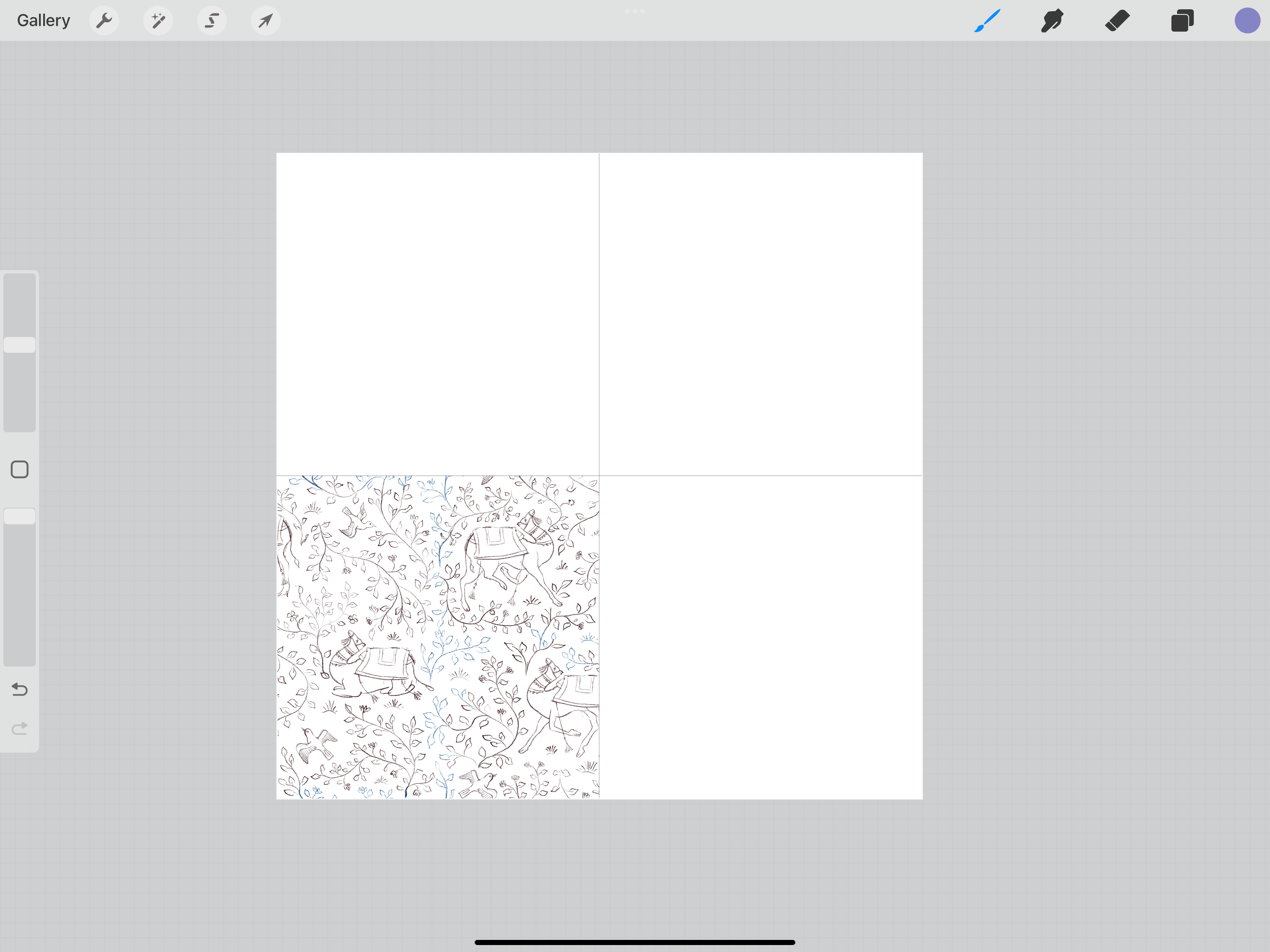 For the colors Im usually inspired by some photos I find on web or I know in the start what colors I want to use in the artwork. For the first color version of this pattern I already know I want to go with monocromatic blue as I was inspired by Asian Garden Wallpaper, which you can see in my images above. For other combos I used the book Palette Perfect by Lauren Wager where you already have some ready to use great color combinations that include RGB and CMYK values. Really helpful, right? It's a great tool for artist and designers, or anybody who wants to understand relationship between color and emotion.
After few color combinations my pattern is ready to use. I keep everything organised in layers, so its easy to change colors again if needed. This pattern is available for licensing, so feel free to email me on mayatomjanovic@gmail.com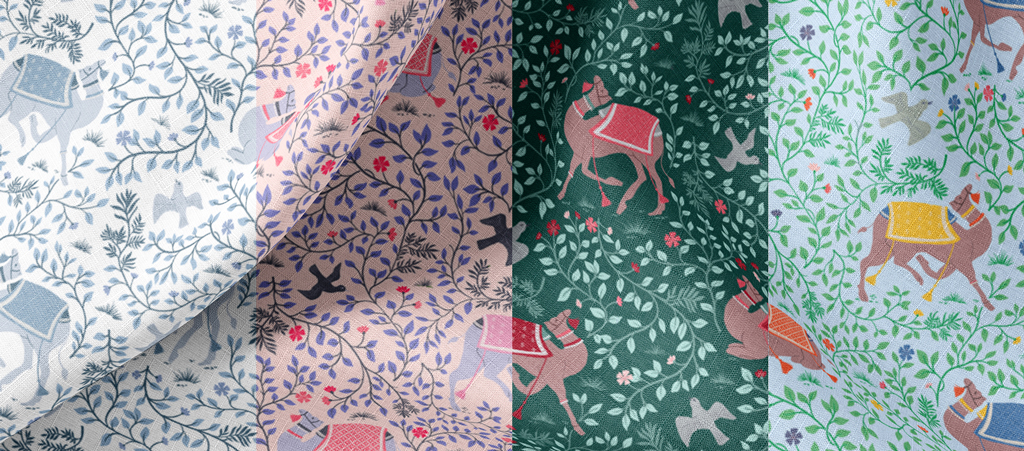 Hope you enjoyed this dive inside my process and behind  the scenes. I can't wait to share more of what I've been working on lately!
xoxo, Maja